Win a FREE set of Eternal Ink!
As if you needed more incentive to try Bez's little EGO, the super lightweight rotary tattoo machine with a wrist friendly design, Tattoo MachinesNOW is sweetening the deal! Purchase a little Ego machine in any of the 8 fresh colors, by Saturday, March 23rd 2013 and you'll automatically be entered to win a FREE set of Eternal Ink for each machine! Tattooers from all over the world are experiencing the relief and ease of using Bez's new patented "power triangle" technology, and now is the perfect opportunity for you to experience it also!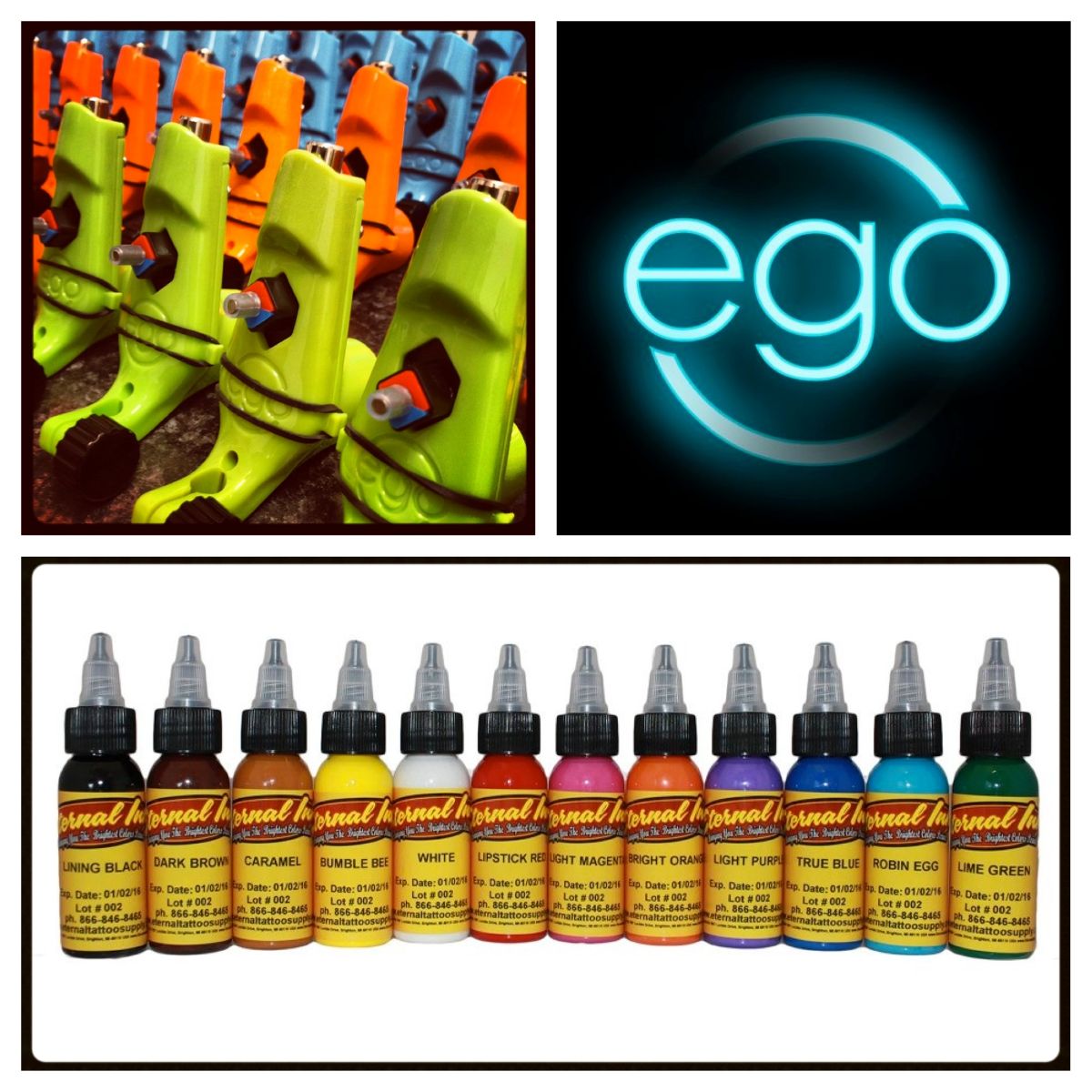 The little Ego rotary tattoo machine is available in a color to tickles everyone's fancy! Dark Black, Snow White, Baby Blue, Darkside Pink, Rose Red, Purple Grape, Tang Orange & Snot Green! Hurry! The chance to win a set of Eternal Ink with your Ego purchase ends soon!