Tattoo Machines NOW News
* Ego V2 rotary tattoo machines available now -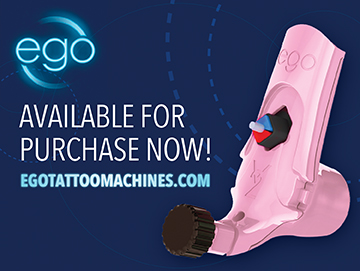 The Little EGO V2 is an extreme-lightweight rotary tattoo machine with a wrist friendly design. With all of the weight shifted forward to create a pen like feeling and eliminating wrist pain, the ego is perfectly balanced for maximum needle control. Made from high-grade scratch free plastics and with a special UV coating it makes the machine easy to clean, robust and extremely light weight.
The Little EGO V2 still features the remarkable "power triangle" system which allows you to alter the "give" of the machine. Each machine comes with a variety of different power triangles and each color is a different density of rubber. These simulate the conventional spring effect of coil machines and allow the artist to configure their EGO exactly how they want it, in terms of give and throw. Any combination of rubbers can be used to create the perfect machine for lining, coloring or super soft shading and blending.


* Rad black and grey skull tattoo done with ego rotary tattoo machines -

Rad black and grey skull tattoo done with ego rotary tattoo machines by Keuss Tattoo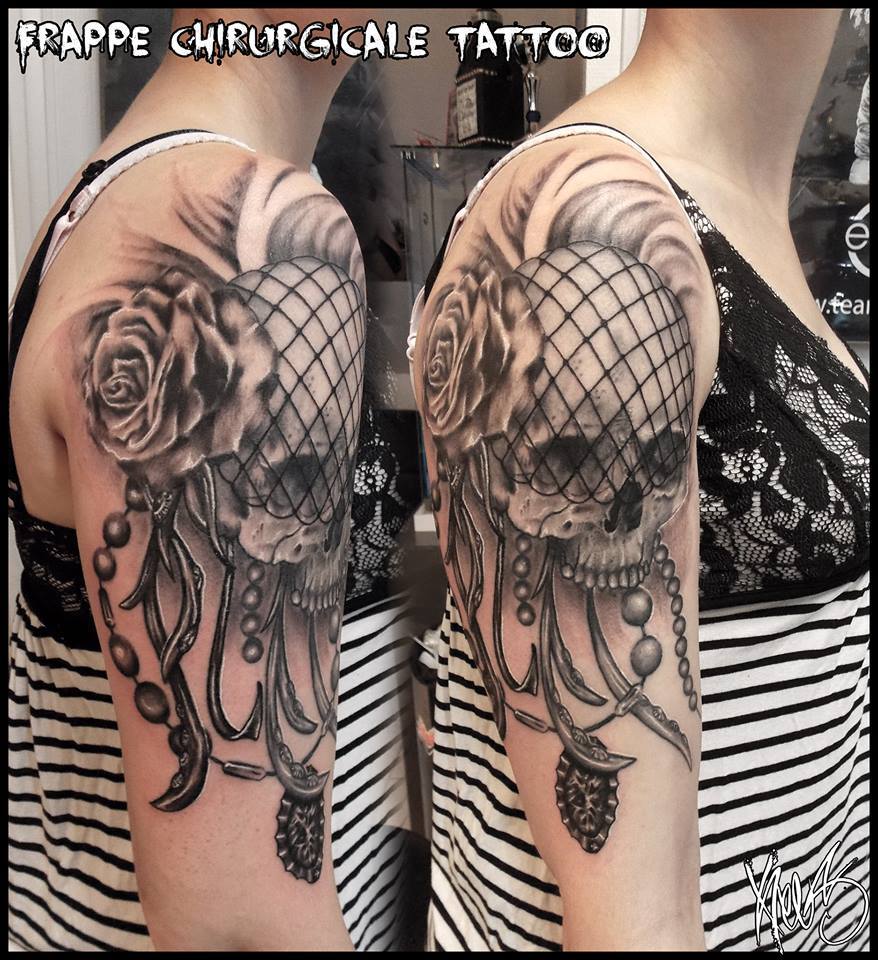 * Ego Biogrips Now Available! -

TattooMachinesNOW is pleased to announce that we have a brand spanking new shipment of Ego Biogrips in stock and ready to go! The completely autoclavable Biogrip was created and designed by Bez of Triple Six Studios. The Ego Biogrip is made of super comfortable, super soft, high-grade silicone and is designed with the artist's utmost comfort in mind. The original Biogrip (available in your choice of black, white or orange) is equipped with a back lip to help relieve wrist strain, and a front lip designed to relieve vibration on the front finger and help reduce calluses.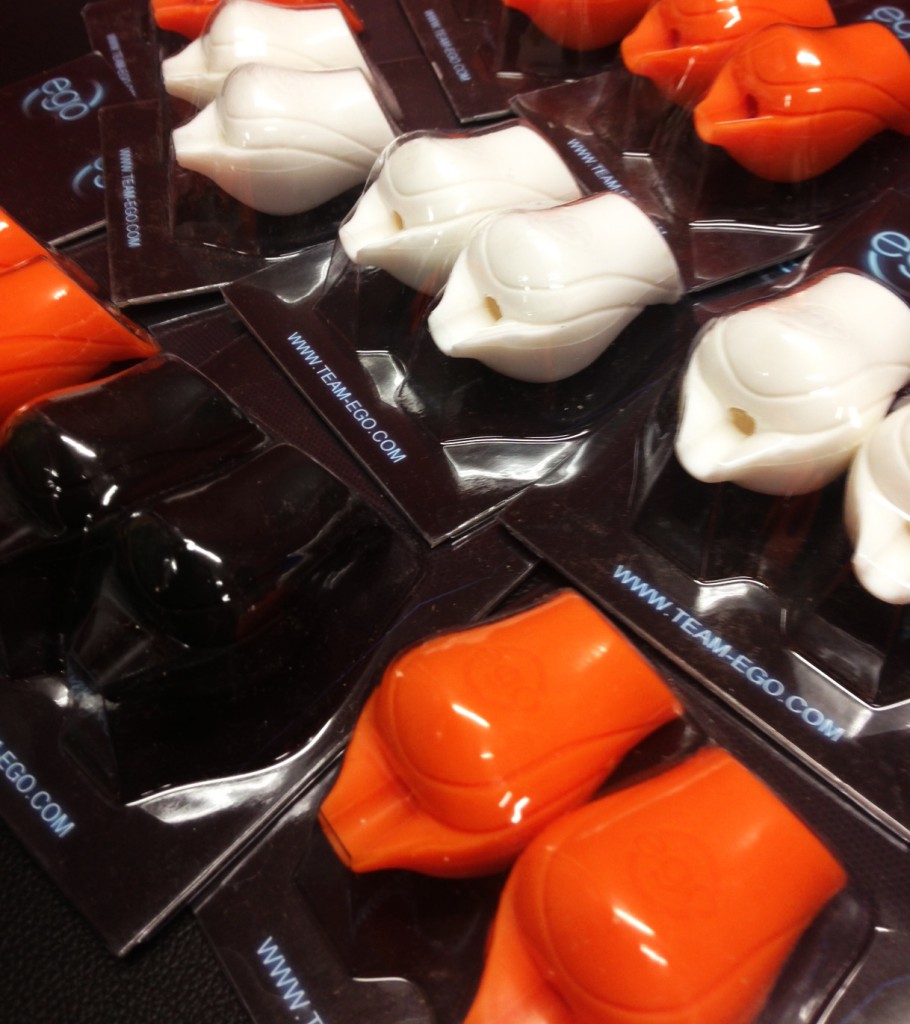 Similar to the original Biogrip, a green version is also available, manufactured without the back lip to accommodate the personal preference of some artists.

We are also offering a straight, more streamline version of Bez's Biogrip. Made from the same high grade, autoclavable silicone. These streamline versions are available in orange, purple and black. There's a Biogrip option available to suit all artists!


* Mike Drexler Interview by Adam Lauricella -
Interview by Adam Lauricella
In February of 2011 I headed out on a day trip with some colleagues to the Philadelphia Tattoo Arts Convention. I was looking for inspiration and a tattoo machine. I wasn't sure who I would come across but I was hoping something would catch my eye. Lucky for me, something did.

As I crept through the packed aisle searching for a new tattoo machine, I looked up and saw this very minimalist banner. It was reminiscent of images you might find on the pages of a vintage Sears and Roebuck catalogue. Hand Made Machines was written at the top, the builders name on the bottom? Mike Drexler.


* Little Ego Rotary Tattoo Machine Video -

Bez's little ego rotary tattoo machines are avaialble for sale! Check out this cool video shot and edited by Richie Bulldog.


* Art Auction to Benefit Nick Fener This Saturday, Oct 15 -

Nick Fener's story is one that you can't help but be captivated by. I caught wind of the events that occurred to Nick on May 20th through a few Facebook posts, and have since followed the story. Excerpts are all from NickFener.com, where his wife, who is clearly his absolutely dedicated life partner, posts almost everyday. This was a portion of the very first entry.
"On Friday, May 20, Nick was flying camera for a tandem. The jump went fine but at about 100 feet Nick's canopy partially collapsed, causing him to fall to the ground. It's unknown what caused the canopy to collapse. Nick survived the crash and is in stable condition, but suffered major injuries."
This photo is from what was dubbed "Fener's Final Foot Shoot." The photo was taken before they made the decision to have both of Nick's feet amputated, as it was the best bet for Nick walking again.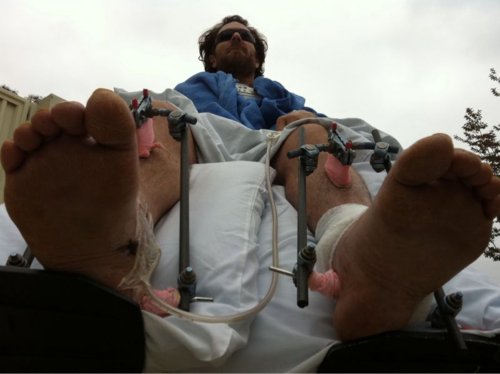 It's always amazing to see the outpouring of support that happens in cases like these. It was particularly special to see the outpouring of support from the tattoo community led by Carson Hill, a friend of Nick's. Carson, his sister, and Jared Driscoll of Fusion Ink have put together a live art auction with all the proceeds benefitting Nick and his family. If you happen to be in the Oxnard, CA area, you should definitely swing by. Rumor has it some of these amazing pieces of artwork are starting as low as $100 and. You can't beat well priced art, for an amazing cause.
"Have I mentioned what loving, selfless, committed friends we have? Yeah, we have some of the best EVER!

This Saturday, October 15, our friends Carson Hill, his sister Monica Hill and friend Jared Driscoll are hosting an Art Auction Benefit at their tattoo studio in Oxnard. Carson is a world famous tattoo artist and all around cool guy. Nick helped teach him how to skydive and became instant friends. Using his influence in the art community, Carson and Monica have collected dozens and dozens of custom art pieces from their friends across the country. They've collected everything from paintings, to prints, drawings and tattoos to raise money for Nick's recovery.

So this Saturday, at their studio they are hosting a live auction with all these beautiful collected pieces. There will be drinks, live music by "Alive at 27" and a super cool vibe.

The fun starts at 6:00pm

Neuma Studios

2451 Eastman Ave, Suite 1

Oxnard, CA 93030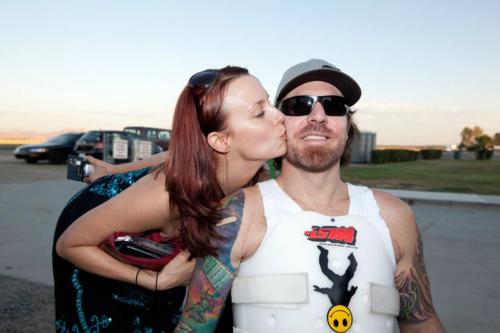 If you can't make it to this event you can also CLICK HERE to send a general donation. Totally broke, but want to help anyways? You can send Nick a message of encouragement, a funny story, a picture to make him smile, or anything you want RIGHT HERE.


* Special Neotat Rotary Tattoo Machines available at Hell City Phoenix 2011 -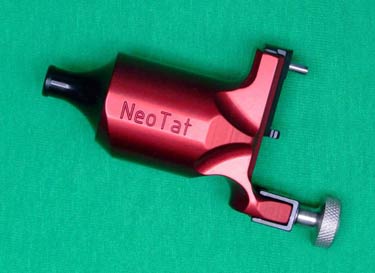 Don't miss your chance to pick up one of 50 limited Hell City NeoTat Vivace machines made exclusively for the release at Hell City 2011 "Let The Sin Begin"! These NeoTat "Vivace" linear rotary machines are crimson and black with a laser engraved Hell City logo on them. These limited "one of a kind" machines are only available at this years HCPHX Fest! - www.neotat.com /www.hellcity.com


* True Tube - Disposable tattoo tube review -
True tubes are shipping. What makes these disposable tattoo tubes different than your normal run of the mill tubes? Steel tips. And they make all the difference. Ben Reigle was kind enough to do a true tube disposable tattoo tube review. Check it out!
TattooConventionsNOW Network Headlines